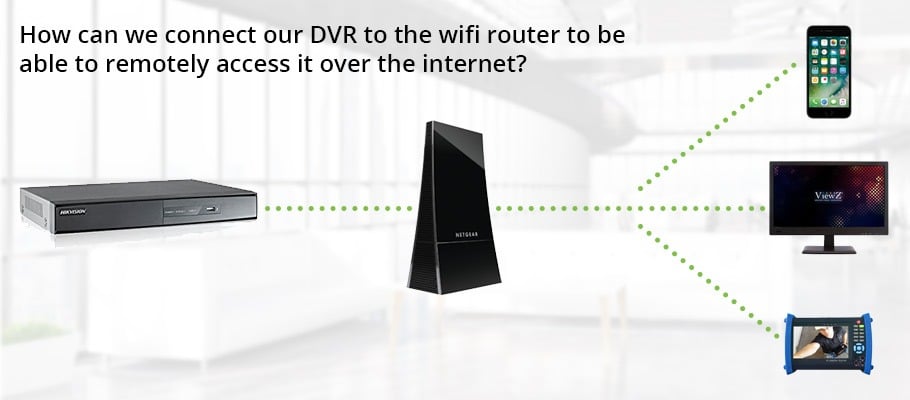 11 Apr

How can we connect our DVR to the wifi router to be able to remotely access it over the internet?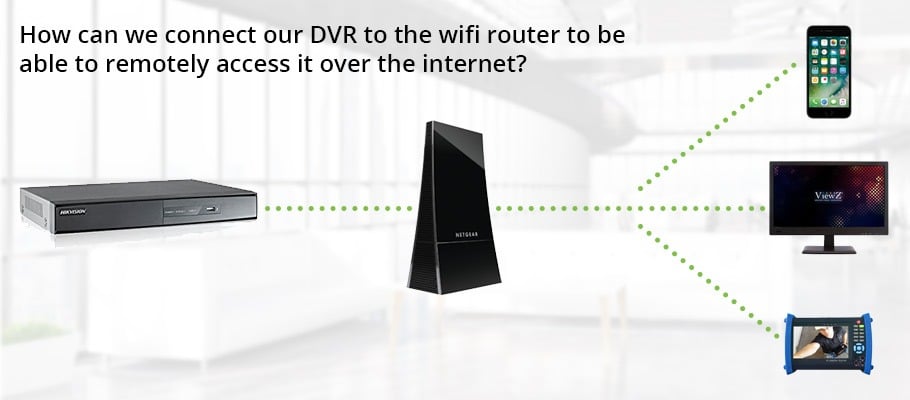 Being in the Security business for over 30 years , I have been asked tons of interesting questions, and have always found interseting solutions for them.
Today's topic is a question I have been asked thousands of times..which Is – How can we connect our DVR to the wifi router to be able to remotely access it over the internet? ..and ..we don't want to run new wires through the house. The answer is as follows ..
In order for the DVR to communicate with an internet connection so that the DVR interface can be viewed online or from a smartphone, the DVR must be connected to a router. Typically, the DVR must be hard-wired using a LAN internet cable, but Netgear produces an adapter that can allow your DVR to communicate wirelessly with your router.
The adapter you'll need to make your DVR wireless is the NETGEAR- Universal Wi-Fi Wireless-N Dual Band USB Adapter (Netgear Part Number WNCE3001)
What sets this device apart from other wireless network adapters is that it does not require any drivers to be downloaded to the device that you are connecting it to. Other WiFi adapters will not work because your DVR is not capable of downloading the necessary drivers that other WiFi adapters need.
We tested the Netgear WNCE3001 in house using an NVR, older model DVR, and newer model Hikvision DVR. The device always connects with no issues.
The Netgear WNCE3001 will work on both WPS routers and non-WPS routers. You will still need a router connected to an active internet connection. This device will not connect your DVR with 3G or 4G networks, and it cannot connect your DVR to your neighbor's unsecured WiFi network
Recently the New York City Police Department approached us with an application where they had to do an undercover investigation and be in and out of the area very quickly. We sold them all the cameras and the dvr as well as the wifi dongle adapter .. they advised they were able to set up all 4 cameras , the 4 channel dvr and wifi adapter in less than 15 minutes. They were very thankful and were able to get all the documented video they required to prosecute.